Fayette News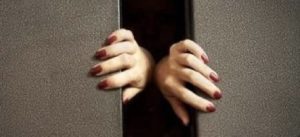 My husband and I are selling our lake condo. Everything about it is grand -from the two story cathedral ceiling in the living room, two swimming pools (one was an infinity pool), assigned boat slip, but it is the water view that was the biggest attraction of all when we purchased. But there are elevators.
I used to be deathly afraid of them. Over time, I consciously overcame my fear by taking other building's elevators by myself …now and then. What helped during my struggles in the 1980s and 1990s was to carry a purse with me onto the lifts. In my purse I had my checkbook. I was terrible when it came to keeping up with check balancing. That's why I married an accountant. I thought, should the elevator get stuck and to keep me from freaking out, I would have plenty of time to balance my own checkbook. It never happened, but I was ready and that put me at ease.
I am still afraid of bridges. Not the low Chattahoochee Bridge-kind, but the high curved-kind like the bridge over the Savannah River. My over active imagination wanders that I might lose control of the steering wheel which would have a mind of its own and eventually steer itself over to the bridge railings and dangle there. Watching too many movies about that sort of thing, I guess.
Even with our condo's elevators, I carried on pretty well, although rarely going alone. Irrational as it was, I sometimes felt most comfortable taking the stairs from the third floor as getting stuck was always in the back of my mind because our elevator was temperamental. Many in our building had gotten trapped no matter how many times they 'fixed' it.
But Murphy was waiting for me.
Hubby was playing more golf and had already joined Still Waters Golf Club which meant he came over to the lake more than I did. Yes, we were still boating; yes, we had that grand water view, but we were of the age to down size…and separate ourselves (me) from THOSE TEMPERAMENTAL ELEVATORS!                   .
We purchased a ground floor level design. It is not directly on the water (has a view) but it is in the Still Waters Golf and Country Club Resort compound. That means it has a marina and boat lift for our boat – let them do all the work! We can just pull in or out without effort. No trailering the boat back to storage. Great for our age. Especially no more elevators to contend with. Wouldn't it be wonderful to leave before anything bad happened?
But it was not meant to be. Murphy must have found out about our last weekend there to remove a bit more furniture. I guess he learned about how many times I dog-cussed his involvement with our elevators. That last weekend I took the chance of running back out to our truck by myself to get a bag I had left when we unloaded. Coming up to the third floor, both doors started to open, but then decided not to open all the way and closed. There were instructions on the inside walls not to keep punching the floor buttons as it would hinder the doors eventually opening on their own.
I didn't freak except for wondering who was going to hear me yelling, or who was going to figure out, "Where is mama?" I started pounding on the door for help. It started to get warm. Finally, children playing nearby heard me and ran for assistance. My family came to keep me company while calling the maintenance supervisor. My retrieved travel bag contained – no, not a checkbook – but a crossword puzzle – large print edition – which kept me occupied while maintenance worked thirty minutes until safety!
I conquered my fear of my mind playing tricks on me by keeping it busy, but I couldn't stop Murphy from laying down his Law.