.
Author and humorist known for her Southern Charm, Lee St. John writes her columns for the Fayette-News. A popular stand-up comedienne and entertainer, she rats out herself, family, friends, co-workers, and even celebrities in paperback, e-book and now her author narrated audio book, SHE'S A KEEPER! Cockamamie Memoirs from a Hot Southern Mess on Amazon. Her TEACHER TATTLETALES and Other Southern Shenanigans made Amazon's #1 Bestseller list! The tattletales are true. The shenanigans, the parodies, are based on truth. 
Lee also made the final four in 2019's Georgia Author of the Year in Essays. 
She was selected Erma Bombeck's Humor Writer of the Month for January 2020.
Lee can also be found in two anthologies: Finally Home published 12/2019 with partial proceeds going to pet rescue groups and Chicken Soup for the Soul: Believe in Miracles on 2/2020. Both available at your favorite bookseller and Amazon.
Lee has had a very good year.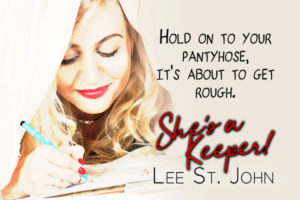 Lee St. John is found on every dang social media outlet.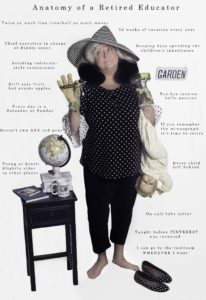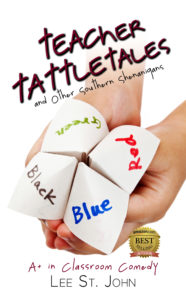 Married for 36 years, Lee and her husband have 2 grown sons, and a tater-tot looking schnauzer, OBie.
Oh, and Lee LOVES to laugh.
CONNECT WITH ME!
Facebook: https://www.facebook.com/leestjohnauthor
Instagram: https://instagram.com/leestjohnauthor/
Facebook Mondays:  SPILLING THE BEANS BOOK CLUB with host, OBie, St. John's Schnauzer.
Twitter: https://twitter.com/LeeStJohnauthor
Newspaper (Georgia): Fayette-News Contributor
Goodreads: https://www.goodreads.com/author/show/14343509.Lee_St_John/blog
Pinterest: https://www.pinterest.com/LSJauthor/
Website and BLOG: http://www.leestjohnauthor.com/
Email:  lee@leestjohnauthor.com
Lee is on the Southern Living Magazine Board, THE FRONT PORCH