.
Author and humorist known for her Southern Charm, Lee St. John writes her columns for the Georgia newspapers, The Newnan Times-Herald, The Rockdale/Newton Citizen, and the Fayette-News. A popular stand-up comedienne and entertainer, she rats out herself, family, friends, co-workers, and even celebrities in her 2 author narrated audio books in the SHE'S A KEEPER! series. Her outrageous tell-all, SHE'S A KEEPER! Cockamamie Memoirs from a Hot Southern Mess can be found on Amazon.  Her funny teacher stories (although anyone who attended a classroom can relate), SHE'S A KEEPER! Funny Teacher Stories from Real Southern Classrooms is also found on Amazon.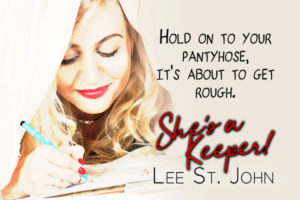 Lee St. John is found on every dang social media outlet. Ranked #1 on Amazon's Best Sellers under Humor & Entertainment Essays Kindle e-books short reads, she continues to be TOP-RATED in Amazon humor lineups.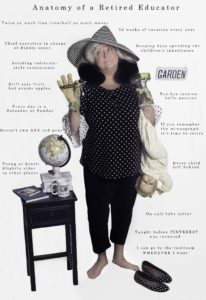 Married for 35 years, Lee and her husband have 2 grown sons, and a tater-tot dog, OBie.
Oh, and Lee LOVES to laugh.
CONNECT WITH ME!
Facebook: https://www.facebook.com/leestjohnauthor
Instagram: https://instagram.com/leestjohnauthor/
Facebook Mondays:  SPILLING THE BEANS BOOK CLUB with host, OBie, St. John's Schnauzer.
Twitter: https://twitter.com/LeeStJohnauthor
Newspaper (Georgia): Newnan Times-Herald Contributor, Fayette-News Contributor, Rockdale-Newton Citizen contributor.
Goodreads: https://www.goodreads.com/author/show/14343509.Lee_St_John/blog
Pinterest: https://www.pinterest.com/LSJauthor/
Website and BLOG: http://www.leestjohnauthor.com/
Email:  lee@leestjohnauthor.com
Lee is on the Southern Living Magazine Board, THE FRONT PORCH