From the Newnan Times-Herald (updated from published article due to strong language)
As an only child, I had all the elderly mother caretaker privileges by myself. I say privilege because it was something I was happy to do, although it was sad at the same time. My mother and father were forty when I was born and so my world was hanging around with their older friends. Had I been born to a mother who was twenty, my own parents could have been my grandparents. My friends' mothers and fathers were anywhere from 10-15 years younger than mine. They were youthful and energetic while I visited their homes.  Mine?  Not as much.
I always worried that my parents would pass away long before any of my friends' parents did.  But that was not the case. I had mine for a lengthier time than I expected.
My father passed away first. After my mother died it soon became time for my friends to have a taste of what it was like to care for their aging parents. Some of them had to decide on nursing homes, hospitals, and assisted living locations. When my mother was still living in her own home after daddy died or was staying at her retirement facility, I remember how nice it was for someone outside the family to take the time to visit her in her later years. I wanted to pay back that nice gesture.
Because so many of these elderly individuals were living in the same nursing home facility in my small town, I visited three or four octogenarians all in one trip.  I called it my "Geriatric Run". I was used to having conversations with older people because of my mother and father's age group, so I enjoyed these social calls. My own great aunts and uncles were in the mix for visitation day. 
One day after visiting a friend's parent in the nursing home, I walked down the hall toward the entrance door, first having to pass by the patients' bedroom apartments. In this corridor was one of the sweetest looking women I had ever seen. Strolling slowly, I was about to catch up with her and it was then I noticed her sparkling ice blue eyes and her completely gorgeous white hair. She looked like an angel. She smiled at me and I wondered if she really was and angel. Then she spoke and said, "Hello" and her voice had such melody I took a liking to her instantly. She reminded me of the gorgeous Anna Lee who played Lila Quartermaine on GENERAL HOSPITAL from 1978 to 2003.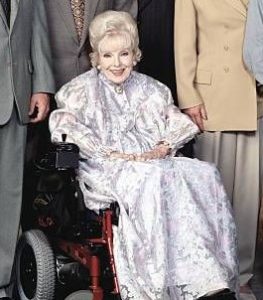 Before I could return her greeting with a "Hello", this Wacko-Wicked-Witch-Of-The-West-Type-Woman appeared, walking fast and was about to catch up to us. This scrawny, uncombed straw-like-wild-haired hag, with a scowl on her face, spoke as she pointed to the beauty next to me and said in a raspy, scratchy voice as she passed us, "She's been cussing at me all day and calling me names."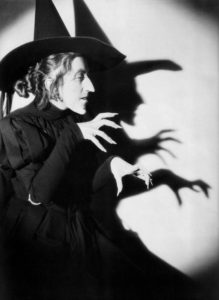 First I thought – how did I get pulled in to this nursing home drama? And second – it just could NOT be true because my new friend was as adorable as she could be with the sweetest eyes and doll-face while the other wretched woman transmitted 'DO NOT TOUCH'. One represented demure, genteel, and proper behavior while the other was crass, rude, and offensive. The ugly woman's harsh voice continued, "I mean it. Calling me names ALL DAY!"
The sweetheart next to me lowered her head, looked up shyly like Bambi, and said timidly in her little-girl-soft-voice, "I have not. I don't know what she's talking about."  I looked in her eyes and said gently, "I understand. I am sure you didn't. I don't know why she thinks I am interested in hearing that. I really don't want to get involved.  Let's just ignore her."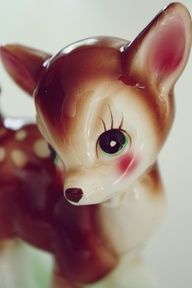 The loud and crude woman walked on ahead of us in a huff, made a quick turn into her room, but left her apartment door open. The darling woman and I walked together a few steps down the hall but as I had to depart, I started to walk a little faster. I was not yet out of earshot when I realized the beauty of the nursing home was apparently passing by the biddy's apartment because I had to turn and see for myself what it was I heard. That angel had directly stopped by her adversary's room and yelled, "BITCH!"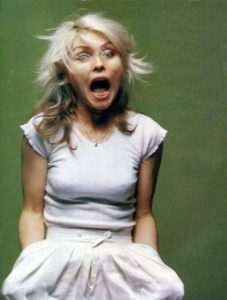 Yet, here was another reminder you DO NOT judge a book by its cover.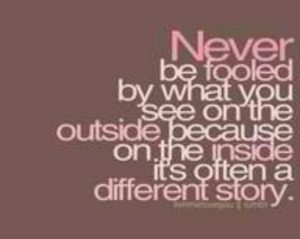 CONNECT WITH ME!
Facebook: https://www.facebook.com/leestjohnauthor
Instagram: https://instagram.com/leestjohnauthor/
Website and Blog: http://www.leestjohnauthor.com/
Twitter: @LeeStJohnauthor
Newspaper: Newnan Times-Herald Contributor
Television & Radio: WAXC-TV Alabama Charter Cable Network; 97.5 FM;
Kowaliga Radio
https://www.goodreads.com/author/show/14343509.Lee_St_John/blog
Pinterest: LeeStJohnAuthor
National Society of Newspaper Columnists
Atlanta Writers Club
Can be found on Amazon.com